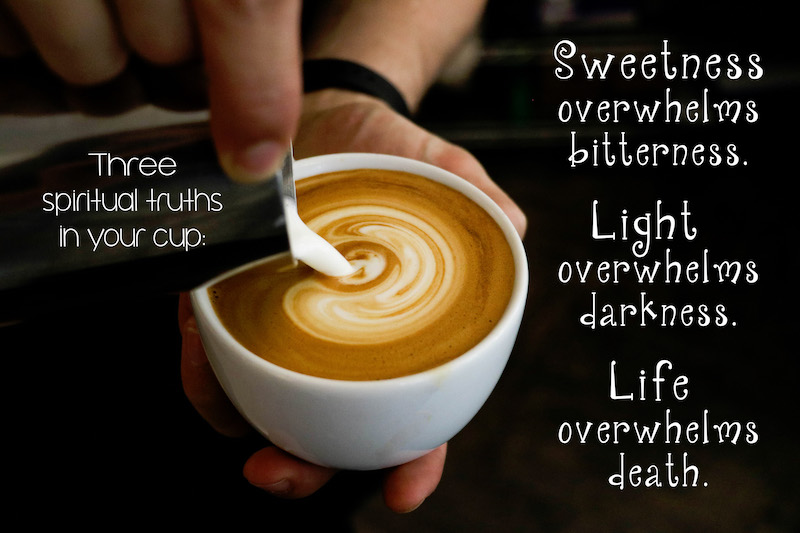 Sweetness overwhelms bitterness:
Exodus 15:26 Then he cried out to the LORD, and the LORD showed him a tree; and he threw it into the waters, and the waters became sweet.
Proverbs 4:23 Guard your heart more than anything else, because the source of your life flows from it.
When bitterness springs up, let the LORD show you the tree: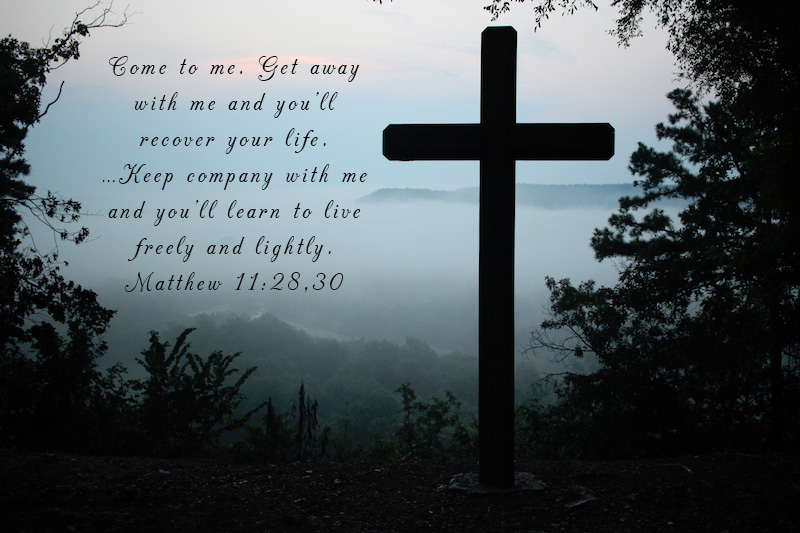 Light overwhelms darkness:
John 1:5 The light shines in the darkness, and the darkness has not overcome it.
Life overwhelms death:
John 11:25 Jesus said to her, "I am the resurrection and the life. He who believes in Me will live, even though he dies. 26 And everyone who lives and believes in Me will never die. Do you believe this?"
Revelation 1:18 I am the living one. I died, but look–I am alive forever and ever! And I hold the keys of death and the grave.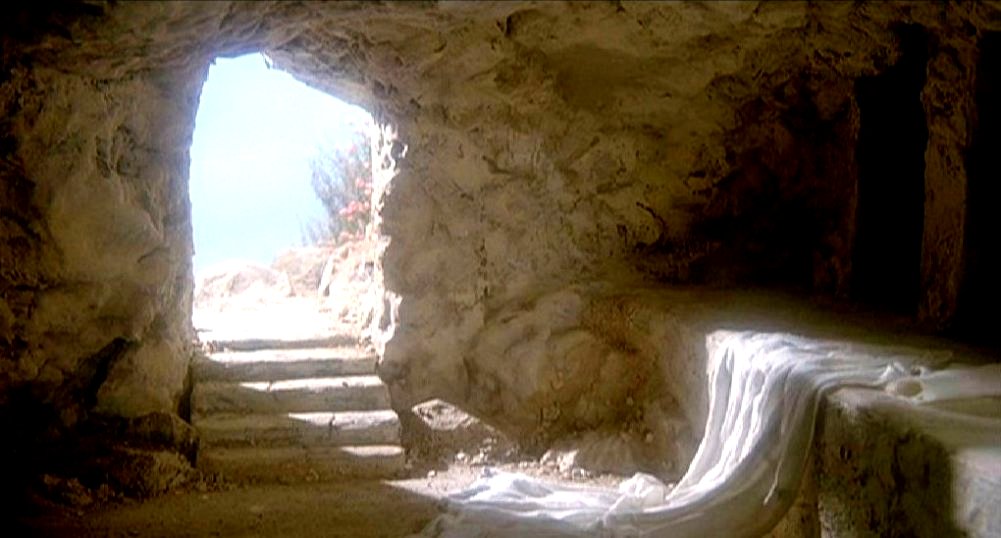 Love,
Jenny
Save
Save