Working in a little bathroom 6 days a week for the last month started to feel like solitary confinement.
I started looking pretty ragged, too.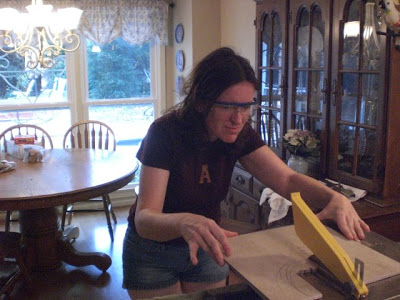 I missed learning with the kids in school. I missed talking to people. I missed enjoying my nice little clean house which wasn't clean any longer.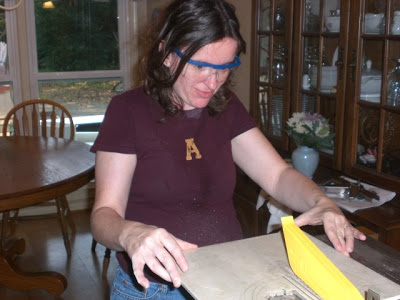 I was very thankful for my wet saw.
After a couple of weeks of thinking, "I'll finish by the end of this week." I finally got my ipod out and sung my heart out while tiling.
One cool thing about doing your own remodeling is uncovering the history of your house. I found this wallpaper in one of the moldy walls.
This fan was my most valuable tool for survival.
Mike was able to help me get started on the tile one Saturday.