So how do you like it?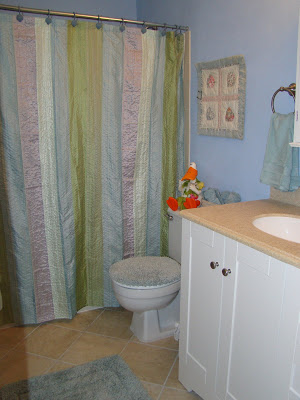 I love the hight of the new counter. It makes my bathroom counter seem so low, though.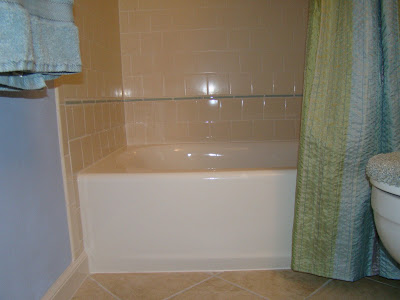 I had to add in the decorative mint green tiles to make up for tub being half an inch shorter than my old tub. Thanks, Dad, for the suggestion. They match my towels perfectly.
Finally enough places to hang the kids' towels. I used scrapbook paper for the art.
I tiled and painted the hall, too. It's laminate wood floors were water damaged earlier this year. Everyone says it looks wider now (in person). The walls needed repainting. I used left over paint from the kitchen/music room. Blank wall to the right is where my family and friends colleges are going after our trip to MoRanch.
Our front entry way is brick. A lot of the older entry ways here have it. New tile goes down the hall and laminate wood floor goes into my living room. We're versatile.