We had a great Valentine's Day.
Mike got me this beautiful hydrangea plant.
Did you know that you can take hydrangea as a supplement
and it will dissolve kidney stones?
I know from experience. Most regular doctors don't know.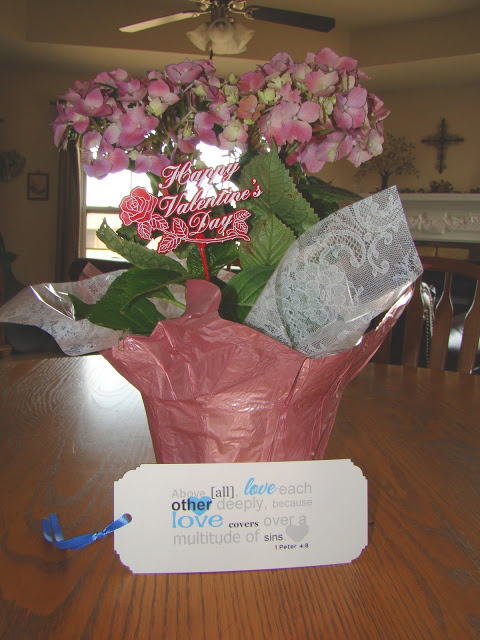 I made Valentine bookmarks (above) for our homeschool bowling party.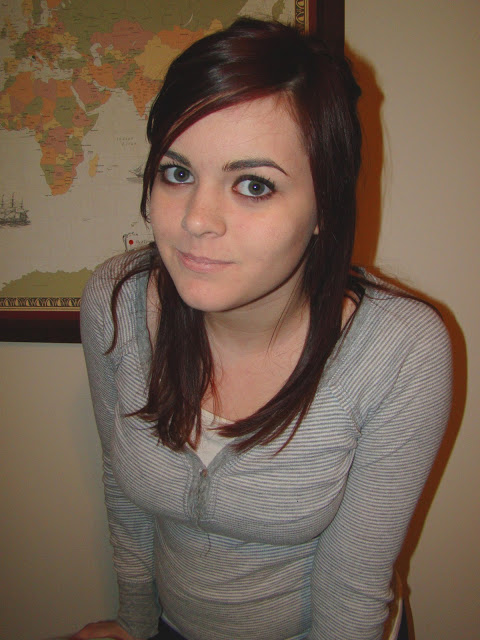 The bowling party was all Judi's idea. She remembers going bowling (ages 5-9)
on Valentine's with our homeschool group in San Antonio.
She made these beautiful cookies (from a roll).
Everyone said they were delicious.
The radiologist that I had an appointment with today called yesterday to cancel my appointment. She wants to move me to a different location. I was glad she cancled, because after all I've read about radiation I've decided not to do it.
I am waiting now to hear from the breast center in Birmingham
about new appointments with a surgeon and oncologist there.
When I talked to UAB last week, I found out that the one allergist that worked at the hospital last day was in December. 🙂 At this point I am kinda hoping that UAB has more options than were offered here. Ones that don't include surgery would be nice.
I've read that only 10-25% of people with DCIS ever develop an invasive breast cancer. If I refuse to take the drug they want to give me (one of it's side effects is uterine cancer), and refuse to do radiation, I am not sure how much surgery will decrease my chances.
And the corn I am exposed to during surgery could increase my chances of going into anaphylactic shock when exposed to corn in the future.
I've been reading about a supplement called Diindolylmethane (DIM) that helps fight hormone dependent cancers (which mine is).
Here
is a link.
Still believing for healing and lots of wisdom.
Love,
Jenny