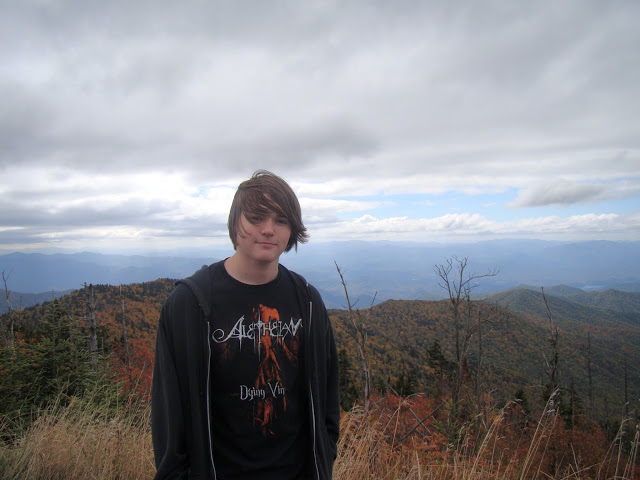 Favorite Picture of Joel in the Smokys
I've been thinking a lot lately about Heaven, Joel's last day here, his first day in Heaven and Joel hiking in Heaven.  I've found that most of my favorite pictures of Joel are of when we were hiking and really look forward to hiking in Heaven with Jesus, Joel, Mike.. anyone who will love Jesus and His creation with me.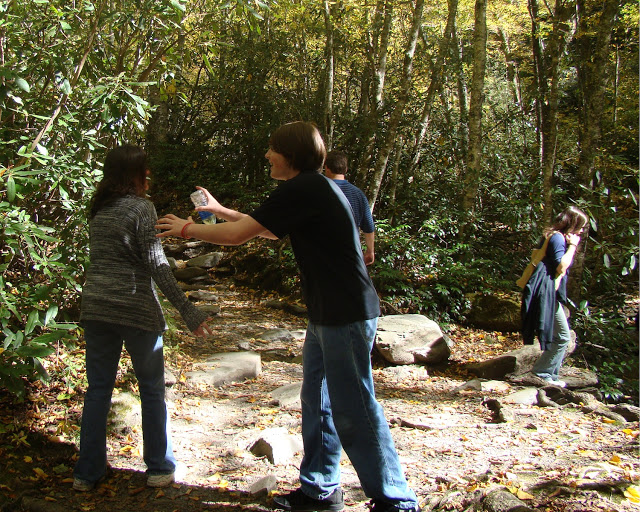 Joel finding pleasure in surprising me.
I been thinking how odd it is that the worst night of my life thus far was the beginning of the best day in Joel's life.  It was the day Joel saw Jesus face to face.. the day Joel began to fully live.. really live the abundant life Jesus died to give us.. eternally.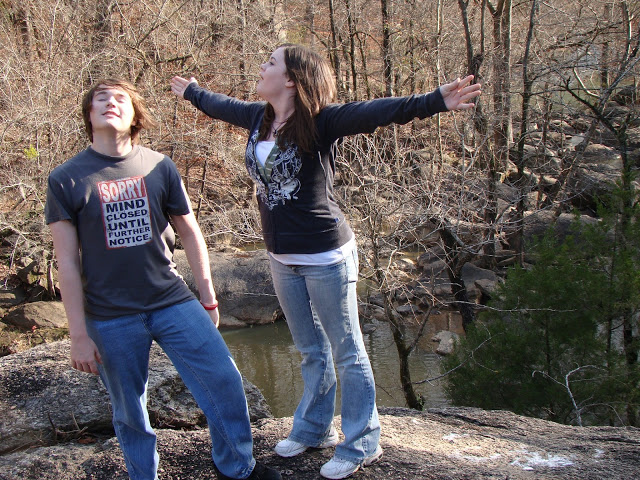 God is so good!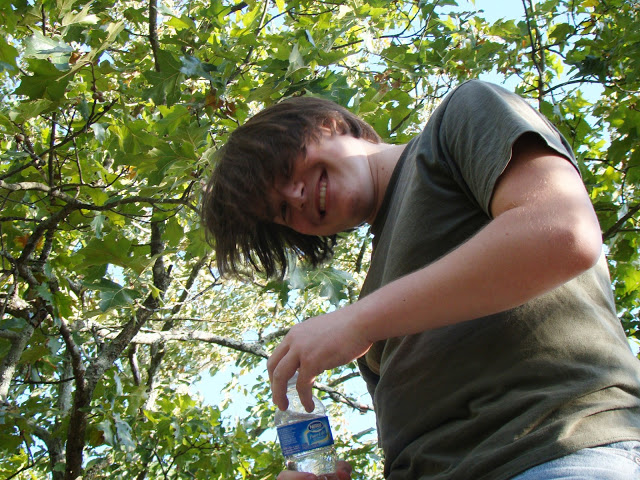 Looking up.
Meditating on what Joel experienced the second he opened his eyes in Heaven and looking forward to experiencing what Joel experienced helps me keep reaching toward that day.
I started Joel's last day here meditating on the Word, praying, and working on finishing a few  songs the Lord had given me on my harp.  Joel came over to visit with me while I played and  I excitedly demonstrated for him how easy it was to play "Away in a Manger."  He replied, "Oh, yeah, I learned that one years ago." .. so the master says to the 'nube'. 🙂  He plays the guitar so beautifully.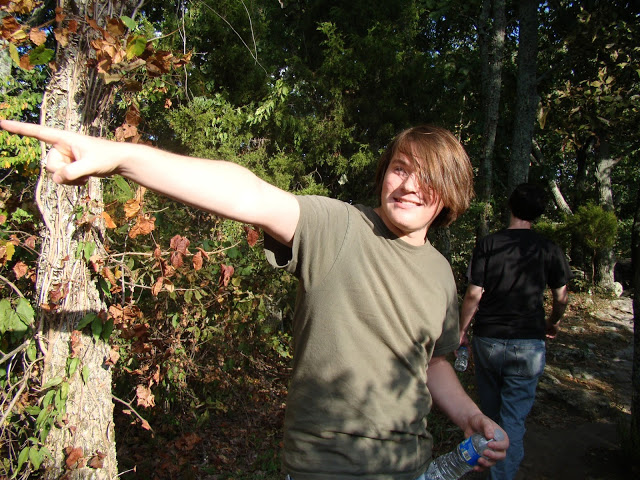 That way!
I spent most of the rest of the day worshiping and praying with IHOP streaming and putting up Christmas decorations while he studied for his finals.
Around 10 AM the last of the Kinkade paintings we'd bought was delivered to our door and Joel helped me hang it in our prayer room.  He was impressed with it and walked back and forth between it and our favorite Kinkade comparing their similarities.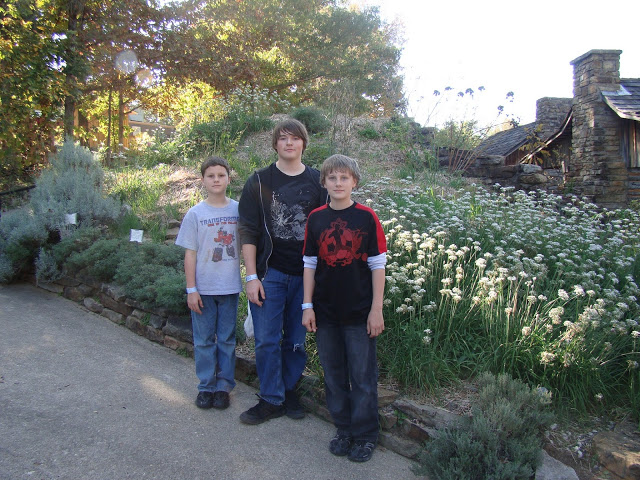 Joel with two of his favorite cousins.
Each of the Kinkade paintings we bought are of road and/or river passing by a church or a cottage.  They have an ethereal quality about them which I believe is what attracted us to them.  Deep within, we all long for more than what earth can offer; we long for Jesus, for Heaven for things that sometimes seem intangible now, but will become eternally ours once He welcomes us home.
Hiking near a river in Arkansas
I created my first digital scrapbook pages in 2008.   In each, I combined a photo of the kids with one of my favorite scriptures.  They've hung in my Grandmother's frames in three different houses now.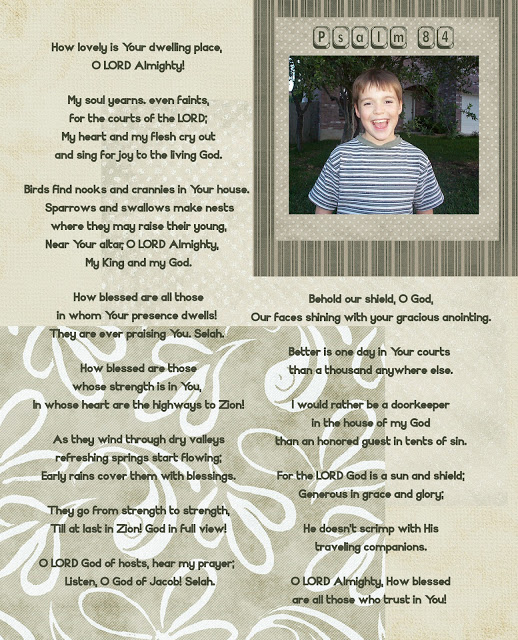 I used these verses with Joel's photo because he loved to dance with all his might in worship and seeing Jesus in Heaven is something to dance about.  We've always loved singing, "Better is one day in Your house.."  and Audio Adrenaline's 'Big Big House."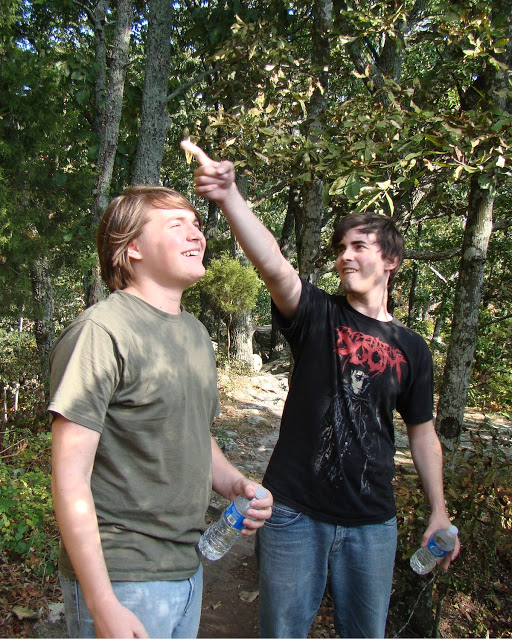 I am enjoying meditating on the part in the Message where it says, "He doesn't skimp with His traveling companions."  Thoughts of traveling, hiking, up the road to our heavenly cottage, our place of worship near the River of Life where we will see Him face to face are good thoughts.  He is with us always.. wherever we go..  a loving, faithful Traveling Companion.
Playing on mountain near by.
One of my all time favorite educational quotes is from a book called "Ourselves" written by Charlotte Mason.  In it, she talks about Holy Spirit being our guide, our educator, in all we do.. in the "County of Mansoul" (the center of our hearts, souls, minds).
She says,
"The best treasures of the country are kept in the fairest of its buildings, in its churches, which are always open, so that people may go in and out many times a day to talk with God, and He comes and speaks with them. But, indeed, He walks about everywhere in the land, in the workshops, in the picture-galleries, and in the fields; people consult Him about everything, little things and great, and He advises about them all."
He is so good!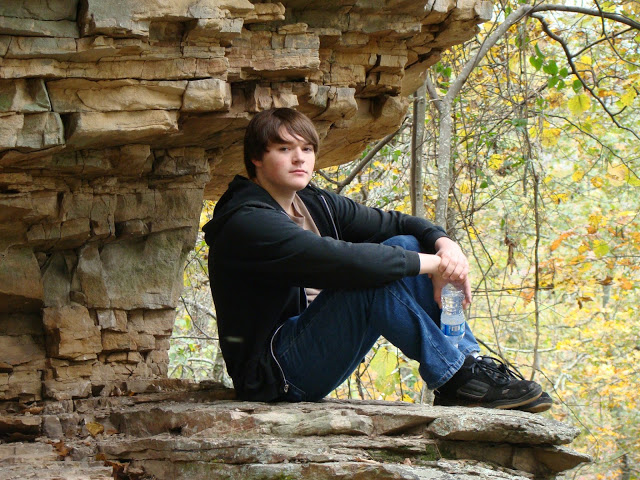 After several more hours of studying for his finals, Joel came out for a breath of fresh air, stood in front of the Thomas Kinkade painting that reminds us of meeting our loved ones in Heaven and surveyed the work I was doing putting up the Christmas decorations.  He was smiling, thankful, and full of longing.  He said, "Normally it feels like Christmas.. but it doesn't yet because I still have these final exams."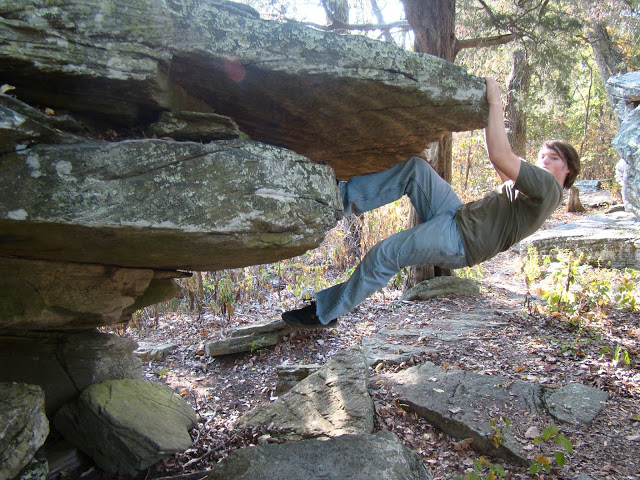 Everyday in Heaven must feel like Christmas, Easter, Thanksgiving, our birthday, Sunday worship and Jesus' return rolled into one.  Some days our earthly existence just doesn't feel like Heaven yet.  We long for it, we are thankful for the preparations our Savior is making for us; remembering them brings us joy, but we still have these final exams.  Leaning on our Traveling Companion and looking forward to the day we will see Him face to face will see us through.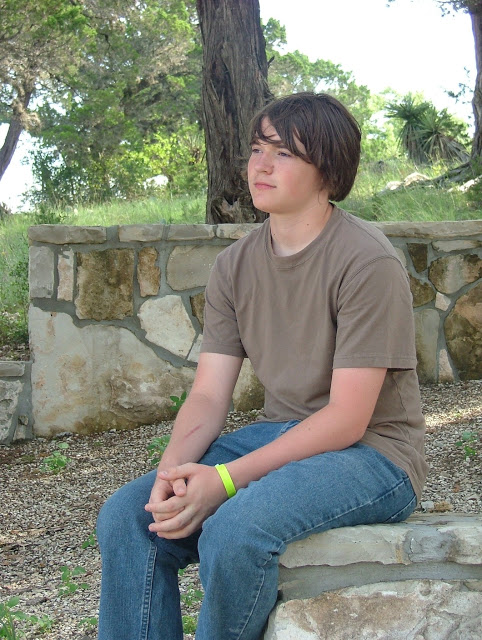 I Peter 1:3 Praise be to the God and Father of our Lord Jesus Christ! In his great mercy he has given us new birth into a living hope through the resurrection of Jesus Christ from the dead, 4 and into an inheritance that can never perish, spoil or fade. This inheritance is kept in Heaven for you, 5 who through faith are shielded by God's power until the coming of the salvation that is ready to be revealed in the last time.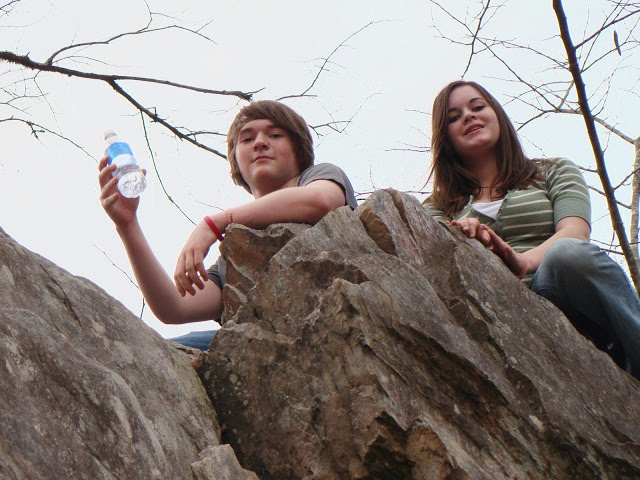 6 In all this you greatly rejoice, though now for a little while you may have had to suffer grief in all kinds of trials. 7 These have come so that the proven genuineness of your faith—of greater worth than gold, which perishes even though refined by fire—may result in praise, glory and honor when Jesus Christ is revealed.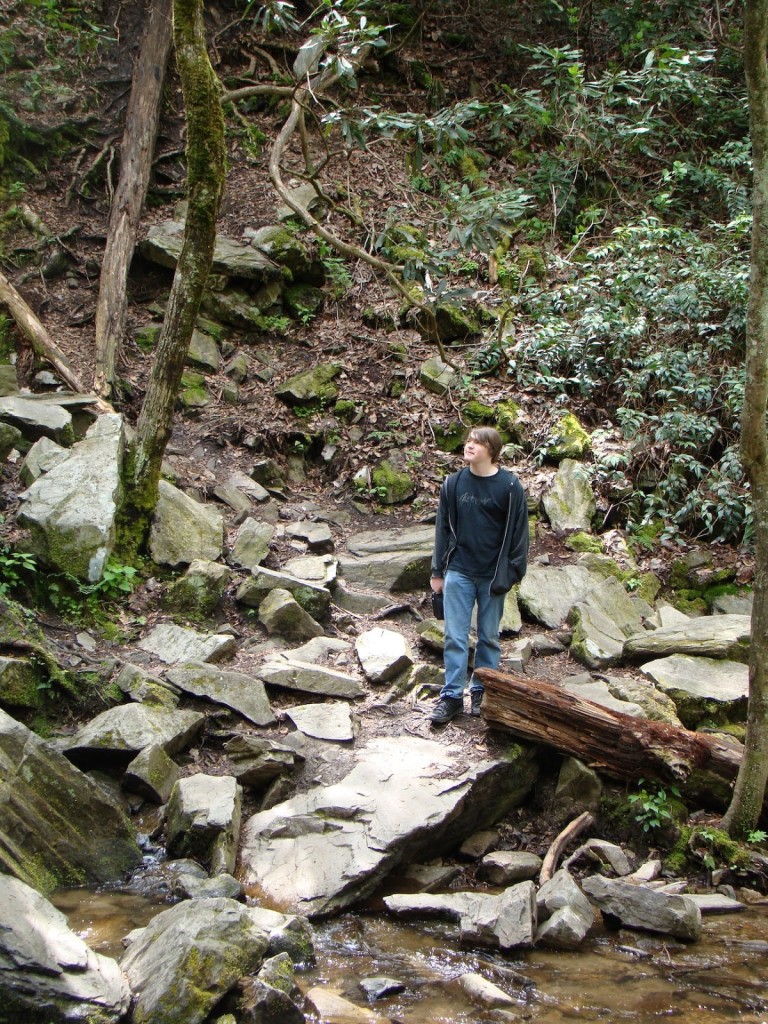 8 Though you have not seen him, you love him; and even though you do not see him now, you believe in him and are filled with an inexpressible and glorious joy, 9 for you are receiving the end result of your faith, the salvation of your souls.
Finding Joy in Jesus my faithful Traveling Companion through every joy and trial..
Jenny